Made to …
"Make Your Business Less Expensive to Run"
New Quality WordPress Google Keyword Rank Tracking Plugin Saves You Money
Have You Noticed Prices Are Going Up?
Things are getting more expensive and Google keyword rank tracking solutions are no exception. With inflation starting to bite and other costs pressures mounting, if you are running a business, now is the time to be looking for cost savings.
If you'd like to save yourself a small fortune and do your own keyword tracking, take a look at this quality WordPress Google keyword rank tracking plugin. It is a simple solution that you will do well to weigh up.
"Providing an 'Out of This World' plugin
We're focused on helping you make your business
less expensive to run"
– Stephen Wilk – BPC
Get this plugin on your websites and speedily be tracking and measuring where the keywords rank for various websites and keyword choices
This works fine on normal hosting to do the job.
Taking control and monitoring your own keyword rankings means that you own the data you collect rather than using some third party service.
 That means it is directly used for utilising this plugin. It will use its own hosting resources. This is not necessary but some users like the flexibility of this option.
Do you want to monitor the keyword positions of other websites as well? Maybe additional sites you own or competitor websites? If so, you might wish to consider installing this WP Google keyword rank tracker on an individual WordPress site.
Turn An Aged Domain Name or Unused Domain Name Into A Valuable Asset
Turn your aged domain into a Google keyword rank checking tool. Do you have any unused domains? 
If you have an old domain name or aged domain that is not been used for anything and is just gathering digital dust, this is a great way to turn it into a valuable asset that can save you a lot of money.
You can track the keywords for your own domains or any competitor's domain. In addition, you will also save yourself the horrible fees charged by some of the other keyword tracking services.

Cut Your Costs of Keyword Rank Tracking - No Monthly Charges
While these services have a lot of bells and whistles, you will often be paying as much as $99 per month or more for these services. That's $1188 (£1006) per year. A lot of money for tracking the position of your keywords.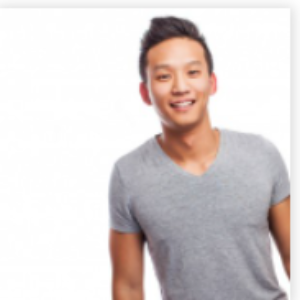 Easy And Simple Google Keyword Rank Tracking
To get started is easy. Enter the address of a website and the choice of keywords you want to track. At even intervals the keyword rankings in Google are returned. The website position will be clearly shown. 
Excellent for knowing if your SEO and digital marketing efforts are working
Instant Google Keyword Rank Tracker
The Google keyword rank tracker plugin
Important Features of
This WordPress Google Keyword Tracking Plugin
No monthly fees

Savings of up to $1188 (£1006) per year

Receive daily email ranking reports

Track combinations of domains and keywords

Watch from inside your WordPress website

Easy viewing of keyword ranking charts

Understandable and simple keyword variation graphs

Observe multiple websites from one WordPress dashboard

Websites you include for tracking do not need to be WordPress websites

Uses WordPress for easy and quick installation

Installation service available if required

WordPress setup, hosting and installation service available if required

Full demo on how to use the keyword rank tracking features to maximise your results
Managing your own Google keyword tracking solution makes a massive amount of sense. It is a great feeling viewing the keywords you are tracking and seeing live the improvements that are happening.
You will quickly know what is working and that your digital marketing and SEO is effective or whereto look for improvements
Woody
I have been looking for a way to automate and measure my rankings for different keywords in Google.

This has worked a treat.

It is also a huge bonus not having to pay monthly subscription fees.

My advice is get this while it is at the discounted price.

I know it is saving me money already!
BPC 
Business Promotion Central