SEO -What Will Your World Look Like If You Sidestep SEO? – Stephen Wilk
$4.97
Stand Out Book If You Wish To Promote Your Business

Add to cart at no extra cost
Bonus 1 – $597 Gift Coupon Bronze Level Service Package – Cost $0.00
Bonus 2 – $97 Webinars Have Spiked In The Last Year. Introduction To Running Effective Webinars As An Additional Way To Capture More Leads And Clients – Cost $0.00
Description
Limited Time – Authorised Digital Download
This Authorised Digital Download Can Be Removed At Any Time & Without Notice

'The Ultimate Guide To Solving Your Frustrating SEO Problems'
SEO – What Will Your World Look Like If You Sidestep SEO?  – Stephen Wilk
If You Have Arrived At This Page It Is By Invitation Only
For a limited time you can claim an authorised digital download of Stephen's book
'SEO – What Will Your World Look Like If You Sidestep SEO?'
Authorised Digital Download Price $4.97
30 Day Money Back Guarantee So You Have No Risk
If you are unhappy for any reason drop us an email and a refund will be issued
Do not forget to add your 2 free bonus items to your order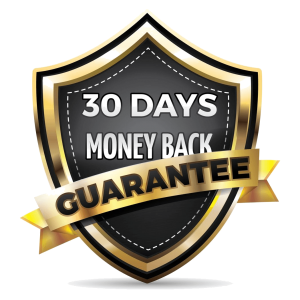 Confirm Interest. This is only for you if you want to avoid complicated SEO questions and if you hate the time SEO takes, the expense, the energy involved and the focus SEO demands. If you wish to move your business up a notch and to the next level, desire extra promotion, visibility and exposure but without relying on traditional SEO this is what you need. The ability to get your business in front of more prospective clients and customers and to do in an affordable way.
A comment from Stephen Wilk
'After speaking with hundreds of business owners many are not aware just how
much it costs them because their business is not as 'well-known' as it should be.
The 3% who get it – they are at the top and seeing the results they deserve.
The top competition are where they are for a reason. They are better-known in
the market place than everybody below them.
This means new business is attracted to them naturally. They are able to
attract better quality clients. They are also able to charge more. They are able
to attract better quality staff. This gives them huge advantages their
competition are often not aware of'
'The Ultimate Way To Stand Out From The Crowd – Be Omnipresent'
The Focus of The Book – The Book Is Deliberately Short
Your time is precious. The objective is to quickly show how this works. You can then make an informed decision if this sounds like a smart strategy that you wish to follow.
No complicated SEO checklists with 100 x time consuming points you have to cover

No trying to guess which SEO tactic to use

No waiting months or years to see results
The book is Stephen's story of how he came to discover a little known or used method of quickly gaining attention, visibility and exposure, while sidestepping traditional SEO method.
Turning it into an on-going business strategy, Stephen has hundreds of successful results that prove the power of the method he shares.
This is something any business or professional looking for an edge can use to quickly project themselves into an omnipresent position in their marketplace.
Essential ingredients if you wish to start, carry on or grow any type of business or if you wish to promote your personal brand.
30 Day Money Back Guarantee So You Have No Risk
If you are unhappy for any reason drop us an email and a refund will be issued
Do not forget to add your 2 free bonus items to your order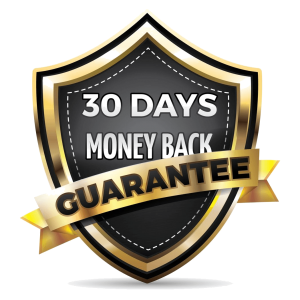 This Authorised Digital Download Can Be Removed At Any Time & Without Notice
Disclaimer
The results described in this book are the results obtained by the author.
The book describes the authors story and how he came to arrive at the results obtained.
The process for obtaining those results is outlined in the book.
No specific results are promised and this is not a get-rich-quick scheme
or work-from-opportunity.
Only logged in customers who have purchased this product may leave a review.